Director of Business Development (Remote / Switzerland)
This job is no longer accepting applications.
We are a fully remote team and although we hire globally, there is a strong preference for this role to be based in Switzerland or Germany.
Goal:
Plan, manage, oversee and execute Gelato's customer acquisition strategy by establishing key relationships with top blockchain teams worldwide. Grow Gelato's usage, optimize our internal business development operations, become a key figure within our community and join us on an epic journey through this never sleeping crypto industry!
Responsibilities:
- Create Gelato's BD strategy and set objectives to achieve worldwide scale
- Architect and implement sales processes for scaling up top blockchain teams that use Gelato
- Close deals with customers by working together with our marketing and tech team
- Build and manage a world class sales and business development pipeline
- Manage other sales executives to ensure growth objectives are met
- Become an active community leader
- Speak at events
Requirements:
- 5+ years experience in sales, partnerships and business development at top B2B technology companies
- Strong hunter instincts for outbound outreach to find and identify customers
- Advanced knowledge about projects and new innovations in DeFi / blockchain industry
- Excellent written and verbal communication skills, especially interacting with senior developers / CTOs
- Experience in leading and creating the strategy for business development of high growth technology companies
Perks:
- Huge responsibility from day 1, become a key figure in Gelato's early stages
- Very generous GEL token package
- Competitive Salary
- Possibility to work with the Founders in-person together in Switzerland
- Work together with one of the best technical teams on Ethereum
- Build relationships with top blockchain teams which are already Gelato users, including MakerDAO, Instadapp, Zerion, Quickswap and many more
- Chance to travel the world to go to exciting events and connect with key players in this industry
- Join amazing in-person offsites all over the world
BONUS: 
- Entrepreneurial / C-Level experience at a top tech startup, preferably in the blockchain industry
- Based in Switzerland or Germany and fluent in German
Apply
Your application has been successfully submitted.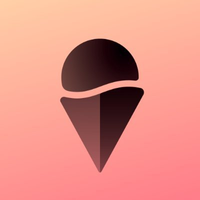 Automate your smart contracts