Growth Hacker Lead
This job is no longer accepting applications.
Gelato is Web3's premier automation network, enabling developers to automate arbitrary smart contract executions on and across all EVM based compatible blockchains such as Ethereum, Binance Smart Chain, Polygon and many more.
Today, Gelato executes thousands of transactions every day and is used by some of the most widely used decentralized applications in crypto as the underlying infrastructure to automate DeFi, NFT and gaming use cases including limit orders on AMMs, interest compounding or automated petting of NFT pets.
Intro:
Join our team and work directly with the founders to build the future of Automation for the upcoming decentralized web. Enjoy a lot of perks, travel with us to cool events and participate in amazing off-side retreats with the team!
Participate in creating the most sophisticated crypto bot network ever created by designing the smart contracts that will rule them all!
We are a fully remote team and although we hire globally, there is a strong preference for this role to be based in Central Europe.
What we offer:
A fully remote team with team members in Zug, Paris, New York, Berlin, and many other cool places
Join the "Gelato Legendary Member Club" and work directly with the founders
Participate in building the infrastructure that aims to become the glue between all crypto networks and power the most promising dapps on Ethereum and beyond
Generous Token Package - Get a share of the network's token and be able to participate in the Gelato DAO
Chance to participate in shaping the future of web3 by working together with the biggest projects in this space, such as MakerDAO, Connext, Quickswap, etc.
Worldclass Investors - We are backed by top class VCs and Angels including Dragonfly, Galaxy Digital, ParaFi, Gnosis, Stani Kulechov and many more!
Responsibilities:
You will work alongside the product, content, and biz dev teams to brainstorm, plan, and execute digital campaigns and tactical actions that drive potential customers and projects to our community
You will use analytical tools to monitor, track, and measure awareness, engagement, and campaign performance
You will increase Gelato's social presence in the blockchain developer community such as Twitter, Telegram, Discord, Reddit, Stack Overflow, etc.
You will collaborate with influencers with substantial followings within each vertical to better amplify our key messaging and content
Requirements:
4+ years background in a growth marketing role with hands-on full-cycle growth or performance marketing experience
Understanding of the emergent culture and trends
Expertise at translating complex ideas into simple, exciting, viral content that people will share
Knowledge of growth-hacking tools, such as automation and campaign monitoring platforms
Experience with SEO optimization, Google Ads, paid social media ads
Excellent communication and copywriting skills
Strong analytical and critical thinking skills
Basic understanding of design tools, such as Adobe Photoshop and Figma
Bonus points if you can demonstrate:
You have a growing social media channel like YouTube, Podcast, or Tiktok
You are actively involved with the crypto communities
You speak more than one language
Perks:
Work very autonomously
Generous GEL token package
Competitive Salary
Work together with one of the best technical teams on Ethereum
Build relationships with top blockchain teams which are already Gelato users, including MakerDAO, Instadapp, Zerion, Quickswap and many more
Chance to travel the world to go to exciting events and connect with key players in this industry
Join amazing in-person offsites all over the world
Please let Gelato know you found this position on CryptoValley.jobs as a way to support us so we can keep providing you with quality crypto jobs.
Apply
Your application has been successfully submitted.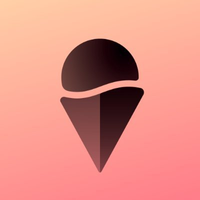 Automate your smart contracts