Developer Relations Engineer
This job is no longer accepting applications.
Description
Gelato is Web3's decentralized backend empowering builders to create augmented smart contracts that are automated, gasless & off-chain aware.
Leading Web3 projects rely on Gelato to power the execution of millions of transactions across DeFi, NFT and Gaming.
Join our team and work directly with the founders to build the future of web3 infrastructure. Enjoy a lot of perks, travel with us to cool events, and participate in amazing off-site retreats with the team!
Watch a short summary
What we offer:
Small, fully remote team with an office in Zug Switzerland
Build the next generation of decentralised relay nodes that aims to power & become the infrastructure of the most promising dApps on Ethereum
Generous token vestings paid in the network's native $GEL token
Worldclass Investors - We are backed by the community, including industry leading experts such as DragonFly Capital, ParaFi, IDEO, GalaxyDigital, IOSG, Gnosis, and the two largest Venture DAOs (The LAO, Metacartel Ventures)
What you'll accomplish:
Supporting Gelato users when integrating our highly technical products
Troubleshooting technical issues
Working on world-class documentation to answer recurring customer questions
Evaluating system improvements to best support users
Maintaining our current support infrastructure
Working closely together with the product and business development teams
Further developing our customer support process
Requirements
2+ experience with programming in JS/TypeScript
Familiar with web3 libraries like ethers, wagmi, ...
You've already deployed your first smart contracts (preferably: Solidity Bootcamp)
Strong interest in Solidity
Well-organized with strong time management skills and a proactive personality
Experience using Discord, Telegram, etc.
Excellent problem-solving and analytical skills
Ability to simplify and explain complex technical problems to customers
Excellent interpersonal skills
Good written and verbal communication
Experience within a fully remote work environment
Eager to learn and grow professionally
Fluent in English (spoken and written)
Benefits
Work very autonomously
Generous GEL token package
Competitive Salary
Unlimited holiday (yes you heard that right!)
Work together with one of the best technical teams on Ethereum
Build relationships with top teams which are already Gelato users, including MakerDAO, Optimism, Pancakeswap and many more
Chance to travel the world to go to exciting events and connect with key players in this industry
Join amazing in-person offsites all over the world
Apply
Your application has been successfully submitted.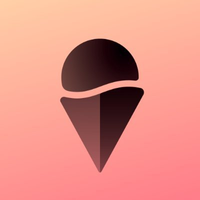 Automate your smart contracts